Thud: Double Vision #1 (Signed)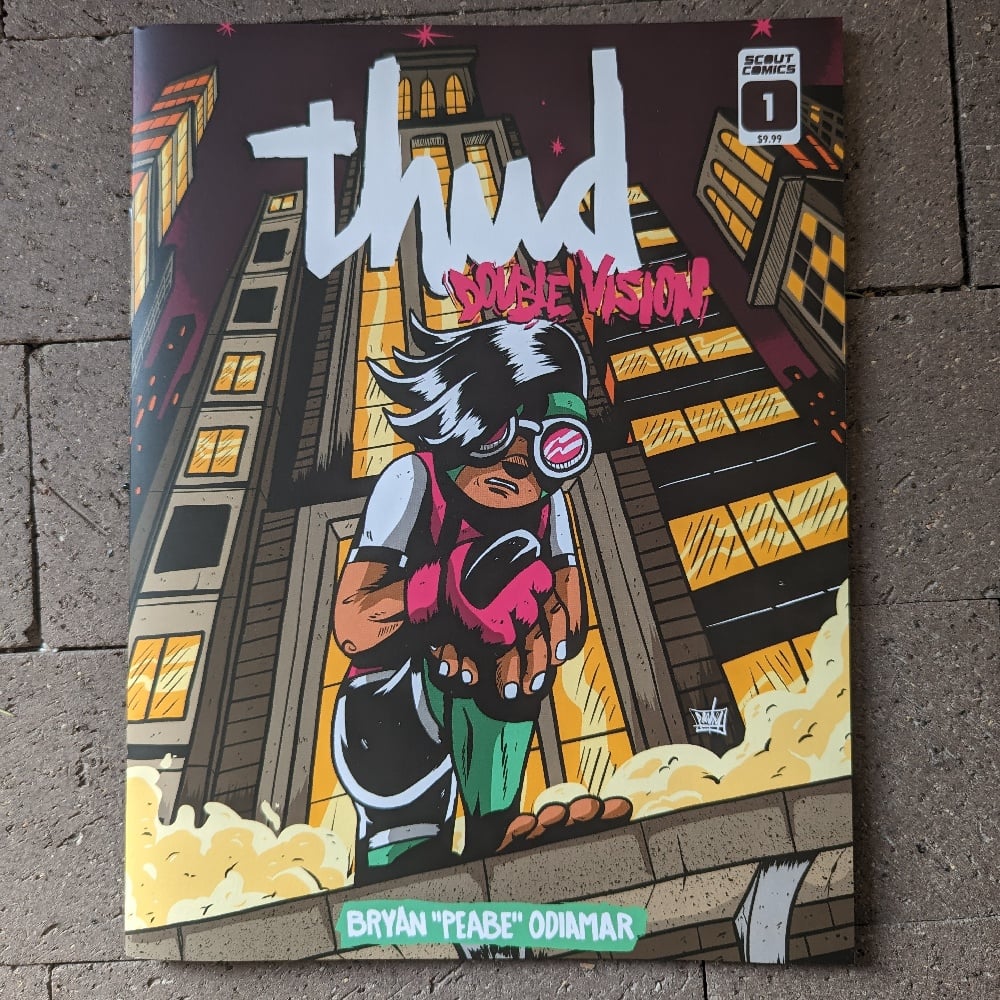 So Thud: Double Vision #1 is actually a magazine format double issue containing my original stories for issues 1 & 2!
Bo, a creative living in Oakcago, finds himself directionless and tired with his mundane existence. Yet, despite his dissatisfaction, the one happy constant in his life is a comic book character that he has created and drawn since he was a kid-but then a terrible accident changes everything. Meanwhile, a masked vigilante has appeared on the scene and is only starting to discover his capabilities. As this hulking hero begins his career, he must adjust to appearing and disappearing without warning in his new environment. Combining the original first issue of Thud with a new second issue!
Continue Thud's story in this new doubly-thick and larger format!
All comics will be signed, bagged, and boarded.
Shipped USPS first class.