Thud: Double Vision #2 (Signed)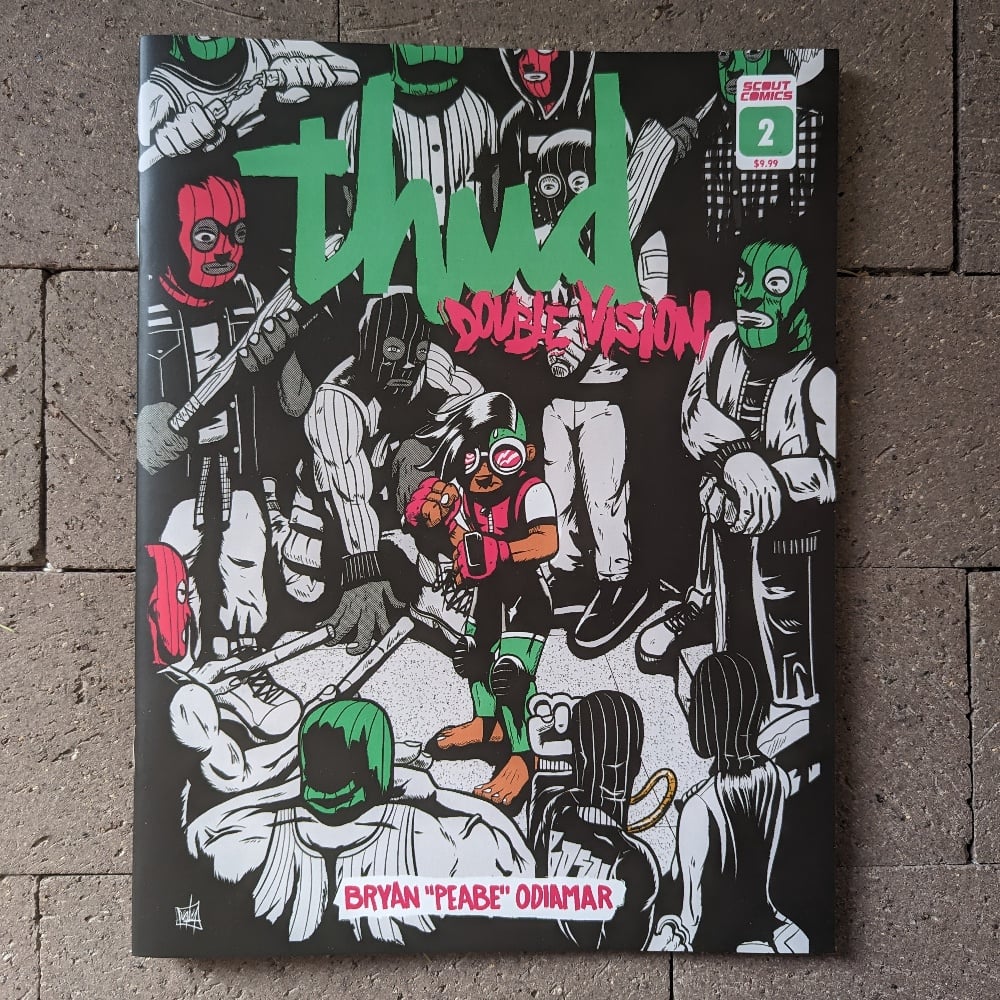 So Thud: Double Vision #2 is actually a magazine format double issue containing my original stories for issues 3 & 4!
Bo has just learned of Thud's existence and is having a hard time processing it. Thud has run into BDSM, and in a foolish attempt to learn more about his past, he just ends up learning more about BDSM than he wanted to and now they're hunting him down. With the help of Kaye, Bo is out of the hospital early and on the search for Thud. But will he make contact?
Continue Thud's story in this new doubly-thick and bigger format!
All comics will be signed, bagged, and boarded. (If you don't want a signed copy, please mention it in the notes section of checkout.)
Single issues are shipped USPS first class. Multiple issues will be USPS Priority.