Thud: Double Vision #3 (Signed)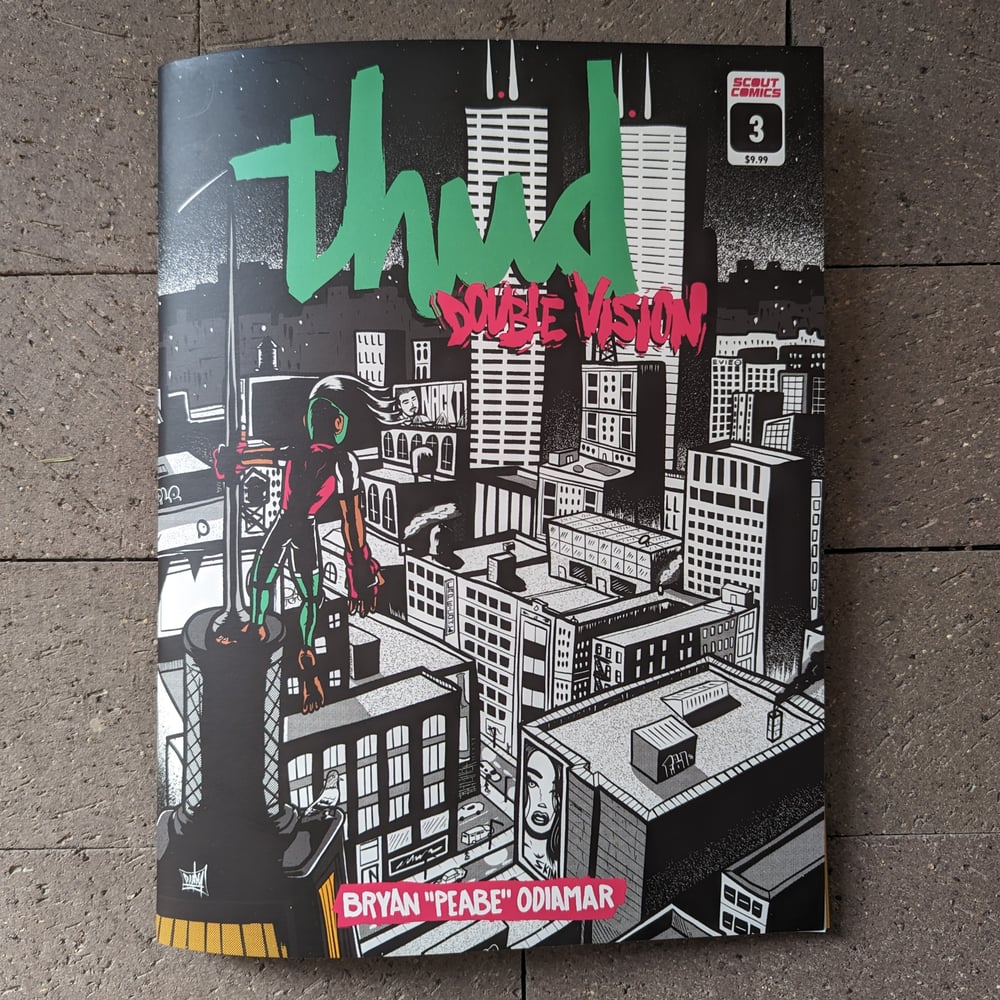 So Thud: Double Vision #3 is actually a magazine format double issue containing my original stories for issues 5 & 6!
Kaye makes contact with Thud, but then everything goes downhill from there. With this first contact made, Bo feels so close to a breakthrough of his own. What must he to do to make his own contact with Thud? Meanwhile, Thud goes on the hunt for BDSM and encounters something he never would've expected. Unfortunately, the city of Oakcago is left in the middle of all the chaos.
Continue Thud's story in this new doubly-thick and larger format!
All comics will be signed, bagged, and boarded.
Shipped USPS first class.