Thud: Double Vision #4 (Signed)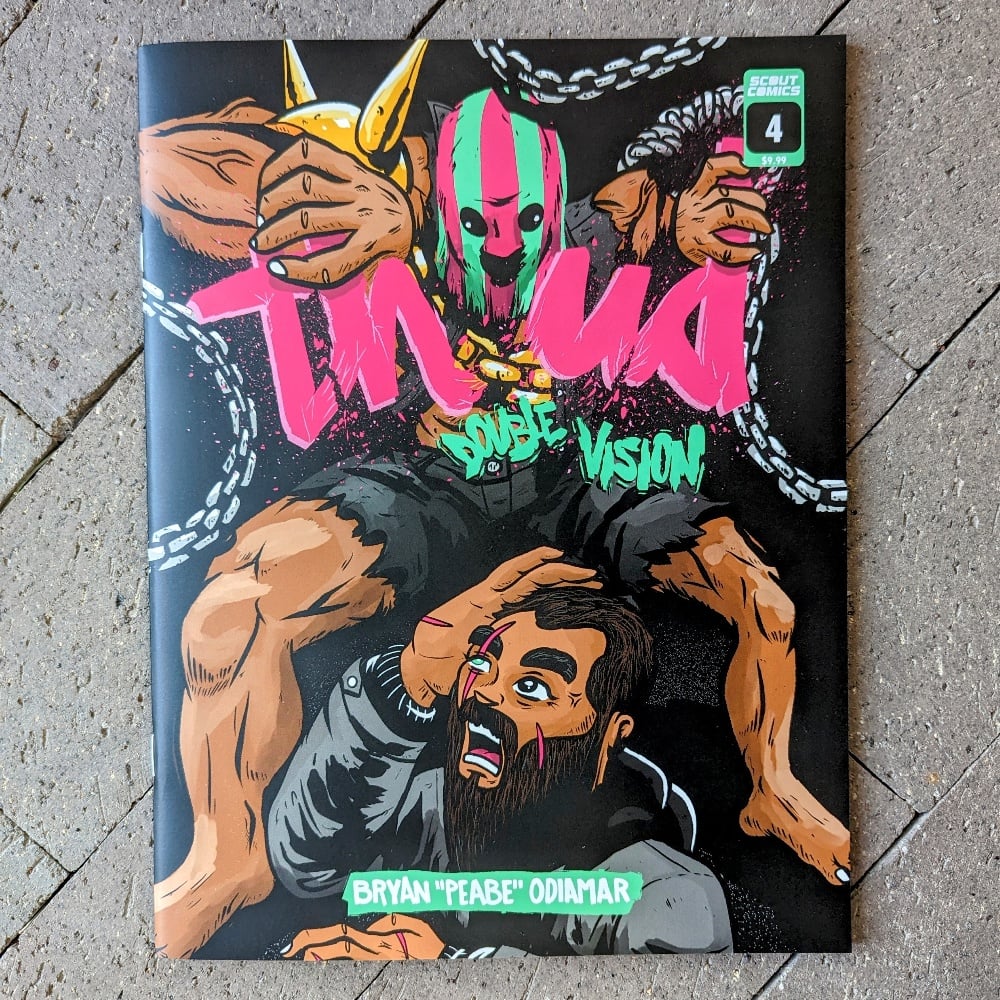 So Thud: Double Vision #4 is actually a magazine format double issue containing my original stories for issues 7 & 8 and the conclusion of this arc.
Bo has a proposal to make to BDSM. It goes as well as everyone, except Bo, expects it to. The situation does open up new, and surprising, lines of communication.
Continue Thud's story in this new doubly-thick and larger format!
All comics will be signed, bagged, and boarded.
Shipped USPS first class.