Thud #1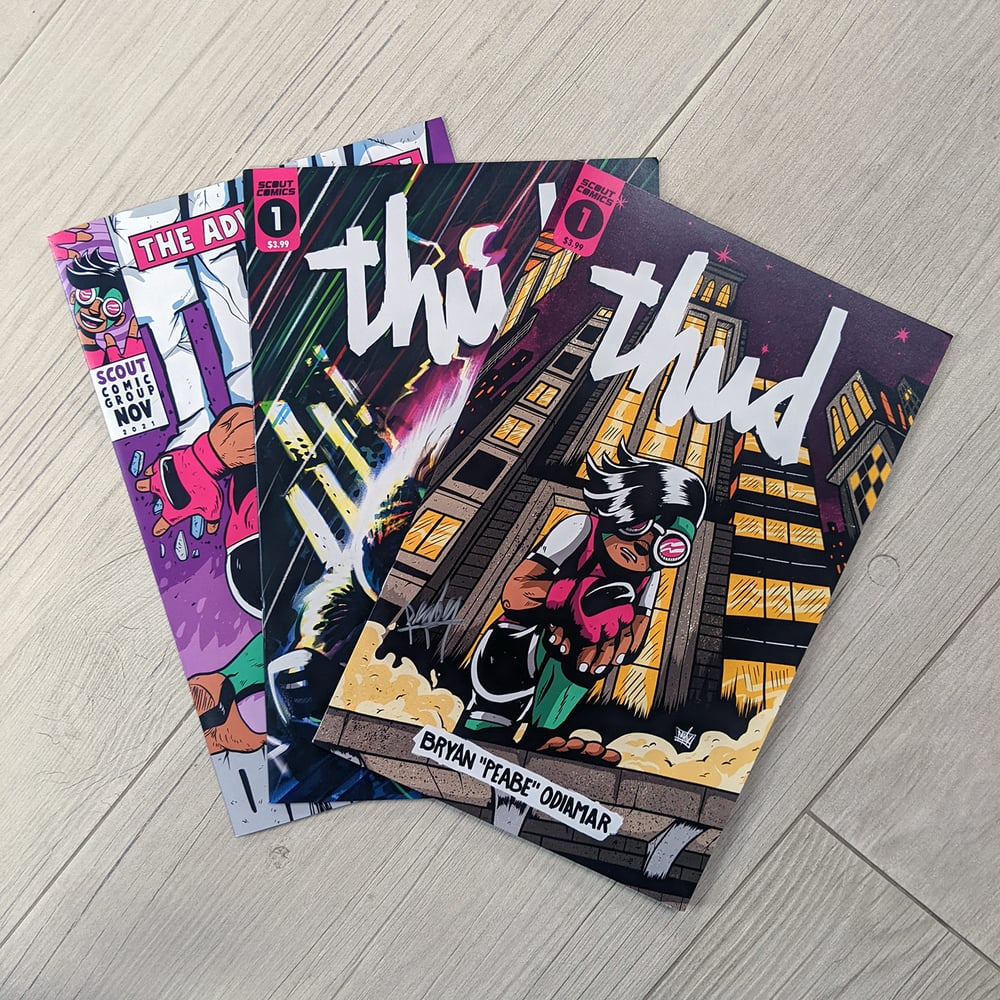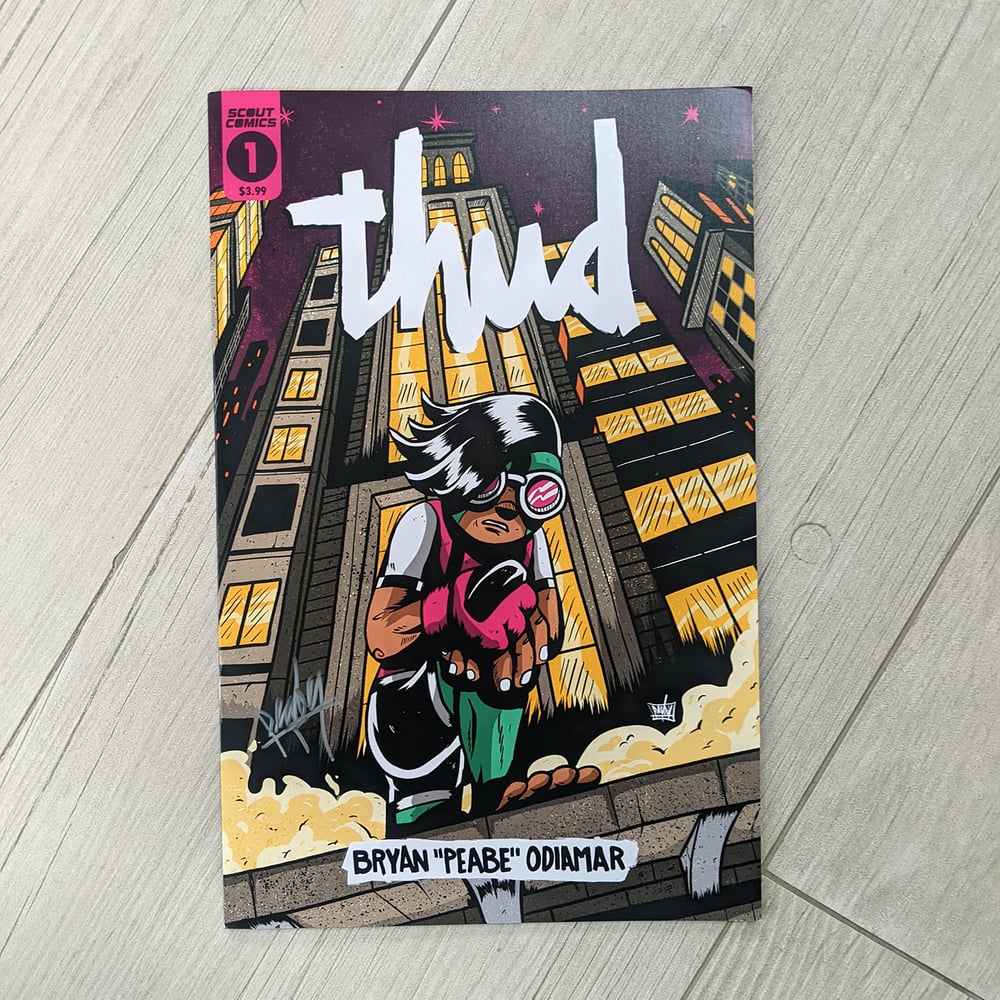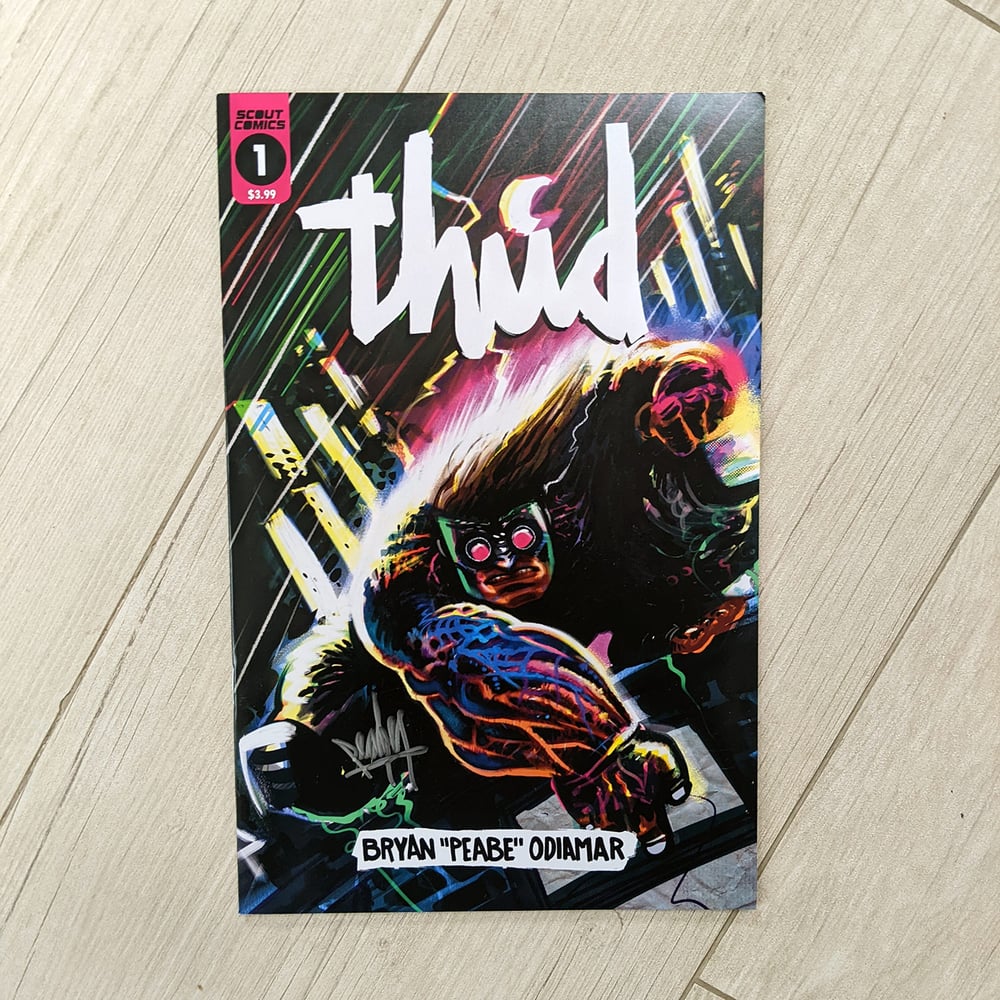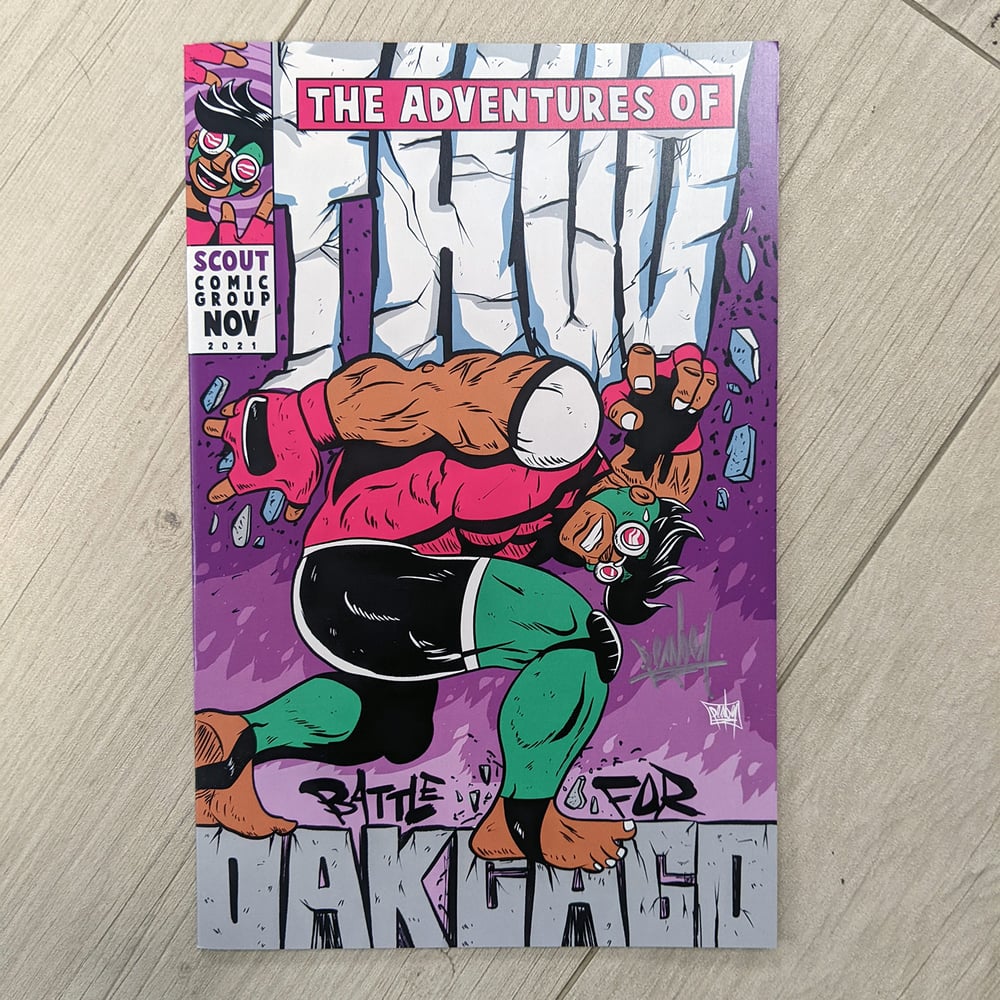 My first published comic book! I'm so excited for this. Thanks to Scout Comics for putting it out there!
All comics will be signed, bagged, and boarded. (If you don't want a signed copy, please mention it in the notes section of checkout.)
Cover A - Original cover by me
Cover B - Cover by Jose Garibaldi
Cover C - Scout web exclusive (Jim Steranko homage)
Shipped first class.